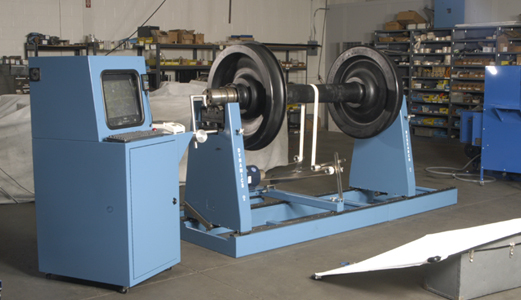 Balancing machines
Our dynamic balancing machines are simple and easy to use, ensuring the best balancing quality available. Using a personal computer as its console, the machine will balance closely and quickly. Dynamics Research Corp. dynamic balancing machines provide a computer printed report that clearly shows the state of balance before and after. In addition, the use of the computer allows storage of a virtually unlimited number of setups on the hard drive, drastically reducing the length of time used to spend on each balance process.
Welcome
Dynamics Research Corporation has been a leader in the dynamic balancing machine business for almost 40 years, providing outstanding product quality by developing balancing techniques for high speed turbo compressors. Providing the best possible balance available at the best price, the Dynamic Research Balancer can be utilized for many industries. Dynamics Research Corp is also the only North American Distributor for CEMB Balancing Machines, which are designed to work under the most severe operation conditions and are suitable for large batch production. Dynamics Research Balancing Machines reach all over the United States providing innovation, quality, and exceptional customer service for balancing needs. Our new headquarters is located in Richfield, Ohio.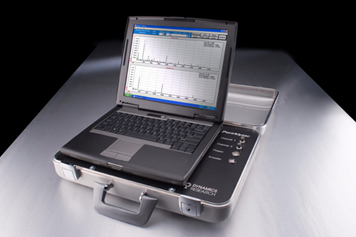 The PortAlyzer
Dynamics Research Corp's PortAlyzer answers today's need for an
easy to use portable dynamic balancing
instrument with capabilities for machinery vibration analysis.

Monthly Tip - Thrusting?



There are many time that when we do a balance job the work piece wants to "walk" one way or the other. This could be seen after replacing the roller bearing if the edges of the bearing were not relieved properly. Another cause could just be the size of the piece. If the work piece is larger than what you are used to doing try a heavier weight oil, or even grease. Still not helping? Drop us a line, we're here to help!
Read more...